One Stop Solution for Amazon Listing Optimization Services
We create all image, graphic, video, & writing for brands selling on Amazon + Amazon Ads Management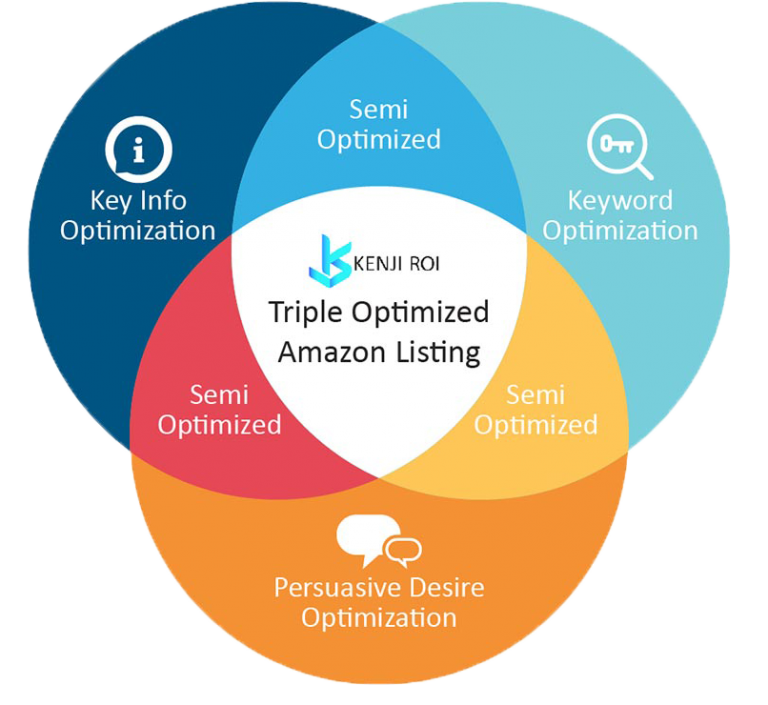 Triple Optimized Amazon Listing Methodology
Our unique process developed after 1300+ Amazon listings to maximize click through and conversion rates repeatedly & reliably. Utilized in every package offered by Kenji ROI.
Key Info Optimization: We identify crucial buyer language, benefits, & selling triggers your customers subconsciously scan for, & place them in the most prominent places in the listing.

Keyword Optimization: Identifying which keyword phrases are most relevant with high traffic and not too competitive, then placing them throughout the listing to optimize for Amazon keyword ranking.
Persuasive Desire Optimization: To buy anything customers must have a pain, believe your product will solve their pain, & their desire to remove pain is greater than the cost of your product.
Amazon listing optimization services by experienced sellers since 2016.
Kenji is the middle name of our CEO Danny Carlson, 7 figure ecommerce entrepreneur & host of the Actualize Freedom Podcast. Built from a personal need, Kenji ROI expanded quickly after acquiring some high profile clients like Kevin David, Tom Bilyeu from Impact Theory, & Oddbods (Disney Channel show).
We are a mostly remote company with Danny (Canadian) living in Bali, Says the Creative Director in Singapore, David the Art Director in Vancouver (along with our photo studio & video team), and graphics team in the Philippines. We embrace the "digital nomad" lifestyle that many of our clients also enjoy. 
Being the only Amazon agency featured in Forbes, Entrepreneur, & Foundr, Kenji ROI continues to solidify our position as the premiere Amazon listing optimization & PPC agency.
Have an Amazon Listing Optimization or Amazon PPC Management Project? We aim to be your trusted long-terms partner for all things Amazon.
Amazon Listing Optimization Guides
Amazon Product Photography
Nothing affects Amazon conversion rate more than images. Kenji ROI's product photography packages are designed specifically to maximize conversion rate through the ideal mix of studio, lifestyle with model, and infographic images.
Learn more about Kenji ROI's Amazon Product Photography here.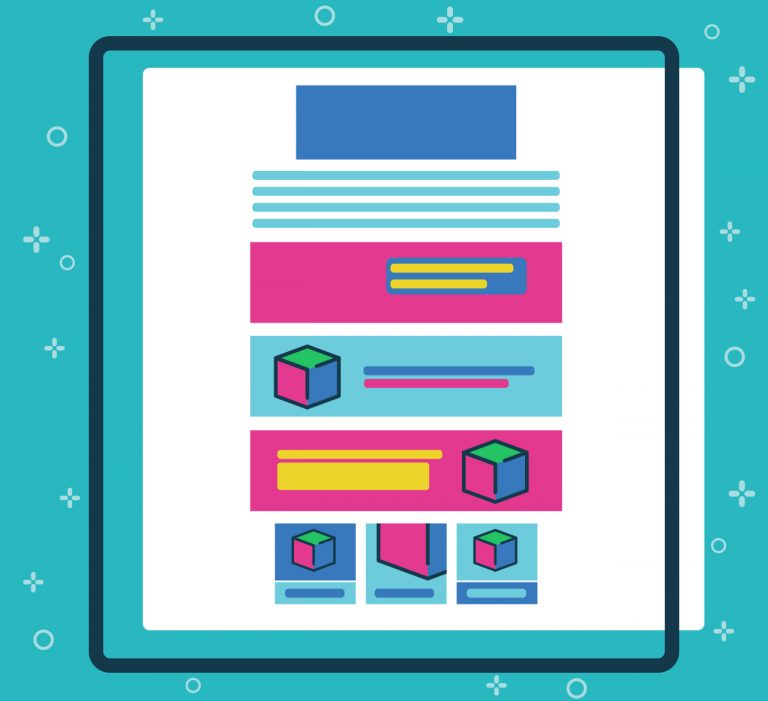 If you're Amazon Brand Registered, you get access to the advantageous  A+ Content Description. 
It's an easy way to boost conversion rates by showing off key product benefits with additional pictures & graphics halfway down the listing. They almost always have a higher conversion rate than regular descriptions, & since only Brand Registered brands can use it, is an easy way to set you apart.
See our popular Amazon A+ Content Tutorial 2020 to learn more.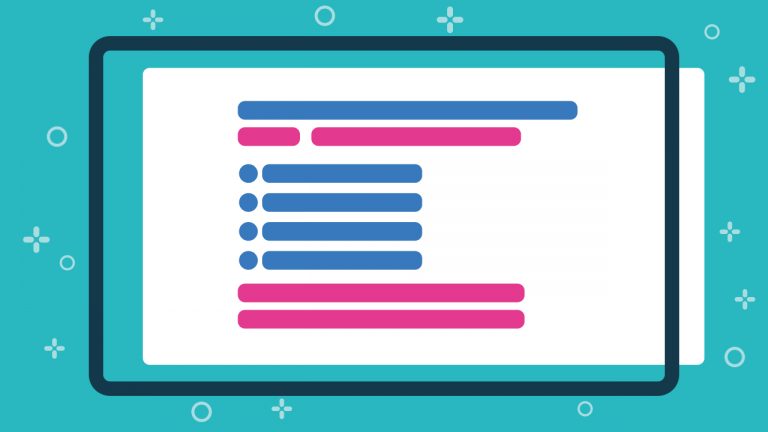 HTML is simple code that allows you to add formatting such as bolding & bullet point lists to Amazon descriptions. Without it, you are left with a chunk of text with no vertical spacing that no one will read.
In our Full Listing Copywriting package, we use HTML formatting to ensure your description is not only Amazon SEO Optimized, but easily readable with key information accessible. Learn more about Amazon HTML Descriptions in this blog.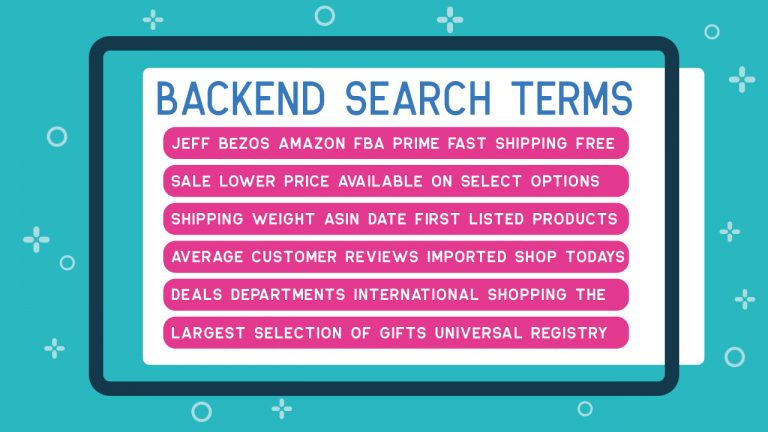 Often referred to by Amazon Sellers as "backend keywords," this is a text field of 250 "bytes" (similar to characters) inputted when editing a listing in the Seller Central dashboard. It's an important place for top performing relevant keywords to show Amazon's ranking algorithm which keyword searches to show your product.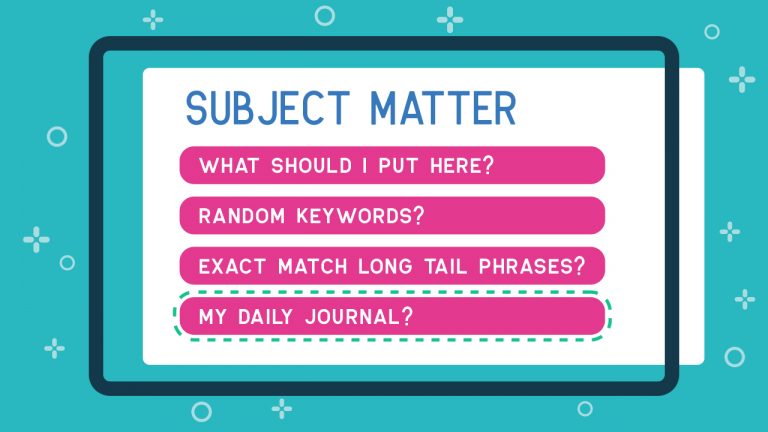 The "Subject Matter" fields are 5 fields of 50 characters each for a total of 250 characters, Their original purpose is to give Amazon a bit more context about what your product actually is, but they are powerful keyword fields! Fill them with your top performing search phrases to Amazon SEO optimize your listing. See how we do it in this article on Amazon Subject Matter Keywords.